WE ARE EXPLORERS. We are adventurers.
Greenfields is not just an mining company, Greenfields is an INCUBATOR. We have a PROGRESSIVE business model targeting NEW territories, with an INNOVATIVE business philosophy. We are channelling the adventurous spirit needed to be a true explorer... because fortunes favour the brave.
We aim to produce the highest sustainable return on investment of any Australian exploration company. And we want to do it ethically. It's a hugely ambitious goal - we know. It's not normal in this industry to make big calls and have lofty ambitions. It's not normal to be daring. It's not normal to look where nobody else is. But normal approaches lead to average results.
We don't want to be average. We want to be different. We want to have exceptional results.
Netflix doesn't RUN cinemas | AirBnB doesn't RUN hotels
we Don't want to run mines.
In the modern world, the most profitable companies aren't those with the most stuff. They are the companies which identify what they're good at and narrow in on it. We are applying the same concept to exploration and mining by harnessing the power of the incubator concept. We will find new areas prospective for deposits, spend wisely to better identify their potential, and once the value is confirmed, align with others to take the project through to the next stage. We then move onto the next project so that we have a portfolio of opportunities - creating value through diversification.
The goal is to build a portfolio of small interests in many exploration assets - so that over time this will result in multiple revenue streams. What would you rather have?... small slices of many big pies?...or a big slice of a small pie?
Big Project <> Big Concepts <> at the Frontier
Greenfields secured exclusive mineral rights to almost 13,000 square kilometres of Greenland. The land is highly prospective for copper, cobalt, nickel, and other minerals. It sounds big because it is. It's the same size as Northern Ireland. Or let's put it another way - it is ~20 times larger than the ground holding of your standard ASX listing. By casting a bigger net, we aim to catch more fish and do it with economies of scale.
Using modern techniques, we have identified a number of areas which appear particularly prospective. Some of these areas haven't been explored in 50 years, and a lot has changed since then. We have an opportunity to apply 21st century know how to an area that was last looked at when home computers and mobile phones not even on the radar.
We're looking for commodities that are essential to a greener future. Electric vehicles and battery storage are coming, and most economists predict that demand for materials used to build them - copper, cobalt, nickel - will increase dramatically.
In our view, Greenland is the best developing mining jurisdiction in the world. It's not often that a modern, stable government is so open to external investment in its mining sector. The government is actively changing its laws to encourage miners to come on board. And you know what else is cool? We will be helping indigenous people with a nation building opportunity. In a political era of increasing royalties and tightening rules, isolationism, and intolerance, who else can say that?
Clean...ETHICAL...progressive
We don't pretend to be the only geologists in the world. We want to hear opinions from others.
Why? Because it just makes sense to do so. There are good people out there with great ideas.
How? We plan to harness the power of crowdsourcing to make discoveries from the data we'll collect. We also plan to work with government and academia wherever we can. Fresh eyes lead to fresh finds.
We also think that a modern company has a responsibility to do good. We want to find deposits that can be ethically developed. Greenland has some of the highest standards in the world, and fits the bill. There is a huge and growing demand for 'green' metals that we're looking for – a need which is largely being filled by mines employing practices that we think are unethical. Child labour, environmental vandalism, and corrupt governments are, sadly, commonplace in many areas rich in copper, cobalt and nickel. We want to help develop a source of these metals to ensure that the demand for them can be met ethically, sustainably and reliably.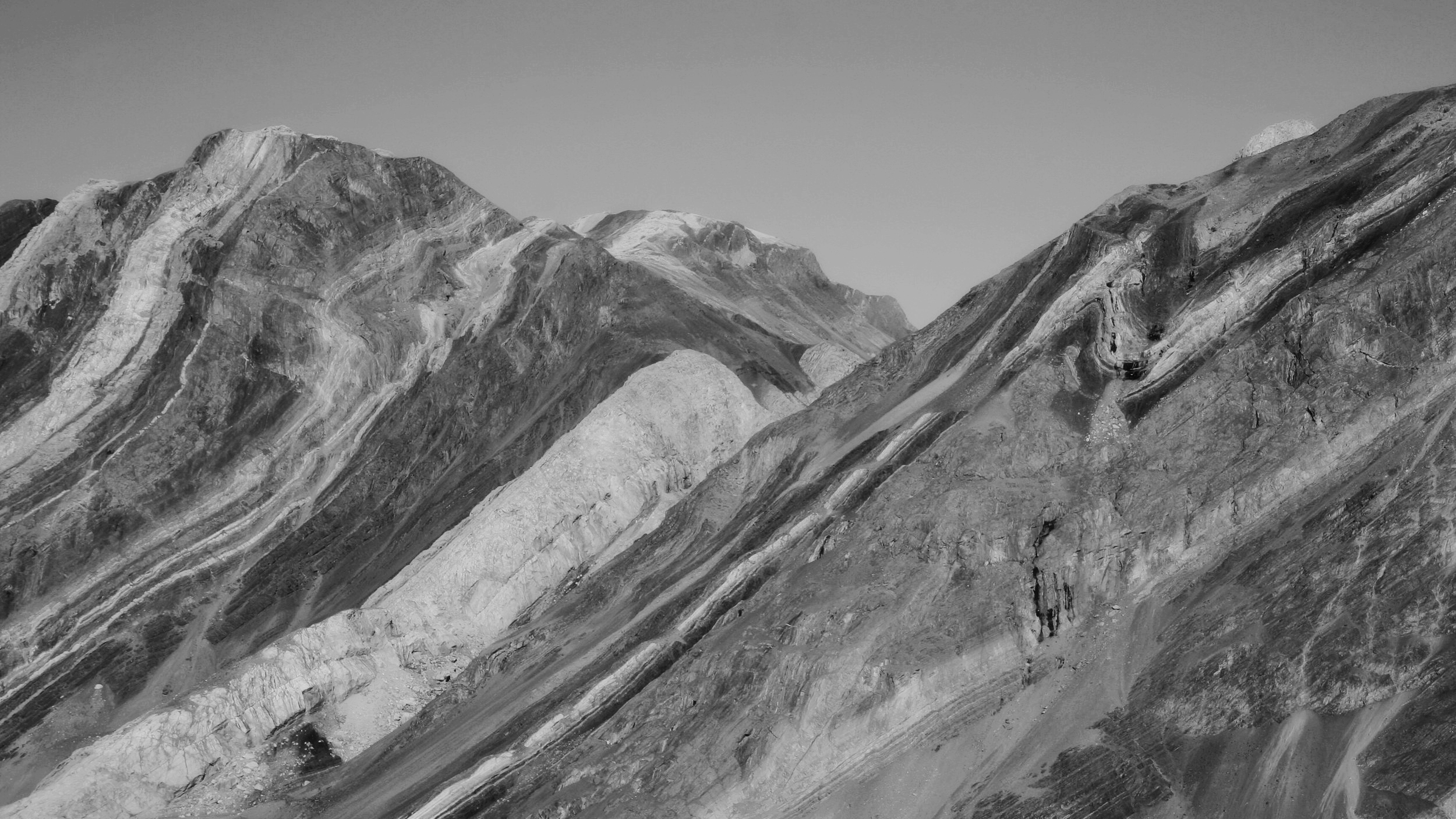 These aren't just ambitious goals - we're already putting our plans into action – this is happening.
We already hold the licenses AND have struck a $10 M joint-venture with the respected mining house, Independence Group NL.
We have received extensive external validation of our plan. Our investors are almost all geological experts who have taken the time to review our model and project...AND have decided to contribute their own money.
We're already putting our plans into action – this is happening.
We'd like you to explore with us, and look forward to reading your emails sent to basecamp@gexpl.com
Let the adventure begin, for "History admires the wise but elevates the brave": Edmund Morris